Three ways to avoid "Talking Wallpaper" Dialogue.
We've all written and read "Talking Wallpaper" dialogue. It mimics the chit-chat of every day conversation. "Hi there," Steve said. "How's it going?" Bob replied. "Oh, it's all right." Does this dialogue sound realistic? Yes. But is it enthralling, engaging, or riveting? I'm going to say no. Thankfully if you see dialogue like this in your writing, there are a few simple ways to resolve it. 1.) Focus your scene around the core conflict: What's the core conflict of your scene?
Check out the first episode of our radio drama: The Last Alchemist!
Radio drama is one of the lost art forms, and well produced radio dramas are as hard to find as truffles (I've been watching a lot of cooking shows). So, in true final boss editing style, a few of our fellow editors and myself decided to write and produce the first episode of a radio drama and post it online for free! The Last Alchemist is about a practicing alchemist in San Francisco searching for the famed magical component, The Black Tulip. On his search, that very compone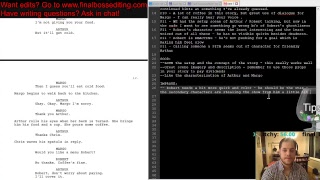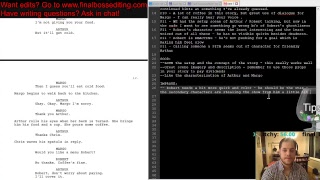 New Edit! How to tell if your story needs more conflict.
It's been a while since we've done an edit, so it was high time! Both of the stories we read tonight were awesome, but both had some opportunities to develop conflict. Here are some of the warning signs of a scene that needs a little extra conflict and some options on solving them: Is your main character following orders? Is someone else in the scene defining the goal or asking questions? Ensure your main character is the character driving each scene forward. In the majority